All Rancho Del Rey Players Association as well as Rancho Del Rey Seniors Golf Club tournaments and events have been postponed because of the Corona 19 Virus.  We will have more information for you soon.
We are a proud partner of The NCGA. We offer great prices to get your official handicap. By becoming a member of our players association, included with your official handicap, you are also be eligible to play in our monthly club tournaments, which include NCGA qualifiers and our Club Championship! Keep a sharp eye out for our next exciting tournament.
Just a reminder:
There will be changes to the handicap system as the USGA will be transitioning to The World Handicap System. It is not going to change much from how things are done now but I strongly suggest you click on the NCGA link and check out the changes which are coming January 1, 2020. Here is the link: ncga.org/world-handicap-system
2020 Rancho Del Rey Players Association dues are now due and payable. After December 31st there is a late fee. Avoid the late charges and renew your RDRPA membership today to avoid the late fee. Its easy, just fill out a renewal form and drop off the completed form with your dues at the pro shop.
Congratulations and good luck to the Rancho Del Rey Players Association new slate of officers for 2019/2020. Here they are:
President: Jacob Morgner
Vice President: Ron Ortega II
Handicap Chairman" Paul Ramos
Tournament Director: Euan Kennedy
Secretary/Treasurer: Yolanda Ochoa
2019 RDRPA Member Dues (Includes NCGA Membership)
Renewal (Current Members): $65
Renewal Members after January 1, 2020: $75
Current Transfers: $65
New Members: $75
2020 Tournament Schedule
January 25th: Two Person Scramble
February 8th : 2 Player Alternate
March 7th: NCGA 4 Person Qualifier
April 11th: 2 Person Qualifier and 2 Person Senior Qualifier
May 2nd: NCGA Individual Net Qualifier
June 6th: 5 Club
July 11th: RDRPA Invitational
August 1st: Blind Draw
September 5th and 6th: RDRPA Club Championship
October: No Tournament
November 7th: Modified Stableford
December 5th: Razzle Dazzle
Come join the club and share in the fun!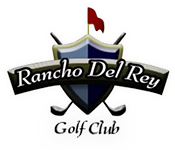 Sign up in the pro shop today