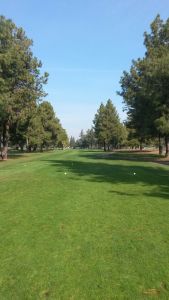 Please check the course status and closures on our FaceBook page as far as tournaments and events.
August
August 2:  Livingston High School Baseball 1:00 Shotgun Start
August 3:  RDRPA Individual Red, White and Blue Format  9:00 Tee Times
August 10:  Twisted Sister  9:00 Shotgun
August 13:  Rancho Del Rey Senior Hot Dog Open  9:30 Shotgun
August 16:  Merced Realtors  12:00 Shotgun 
August 18:  Modesto ParTee 9:00 Tee Times
August 19:  PWGA Tournament of Champions  9:00 Shotgun
August 24:  Rick's Road To Recovery  9:00 Shotgun Start 
September
September 7th and 8th:  RDRPA Club Championships (Tee Times)
September 10:  Monthly Senior Hot Dog Open
September 15:  Merced HS. COC 
September 20:  AHS Reunion
September 24:  Senior Hot Dog Op[en Tournament of Champions (Winners and Wieners)  9:30 Shotgun
September 25:  Merced Holstein
September 28:  Central Presbyterian 9:00 Shotgun  
Are you a lady or gentleman over the age of 50? Come join us for our monthly senior's tournament. Formats will vary from scrambles to 4 person best ball to a lot of other fun formats. Golf, lunch and prizes are provided in your tournament entry fee ( Non Rancho Del Rey members will be responsible for their green fee and cart, Rancho Del Rey members pay only the entry fee). Signup in the pro shop and don't miss out on all the fun!